Return to Headlines
Museum of Education Celebrates Former Superintendent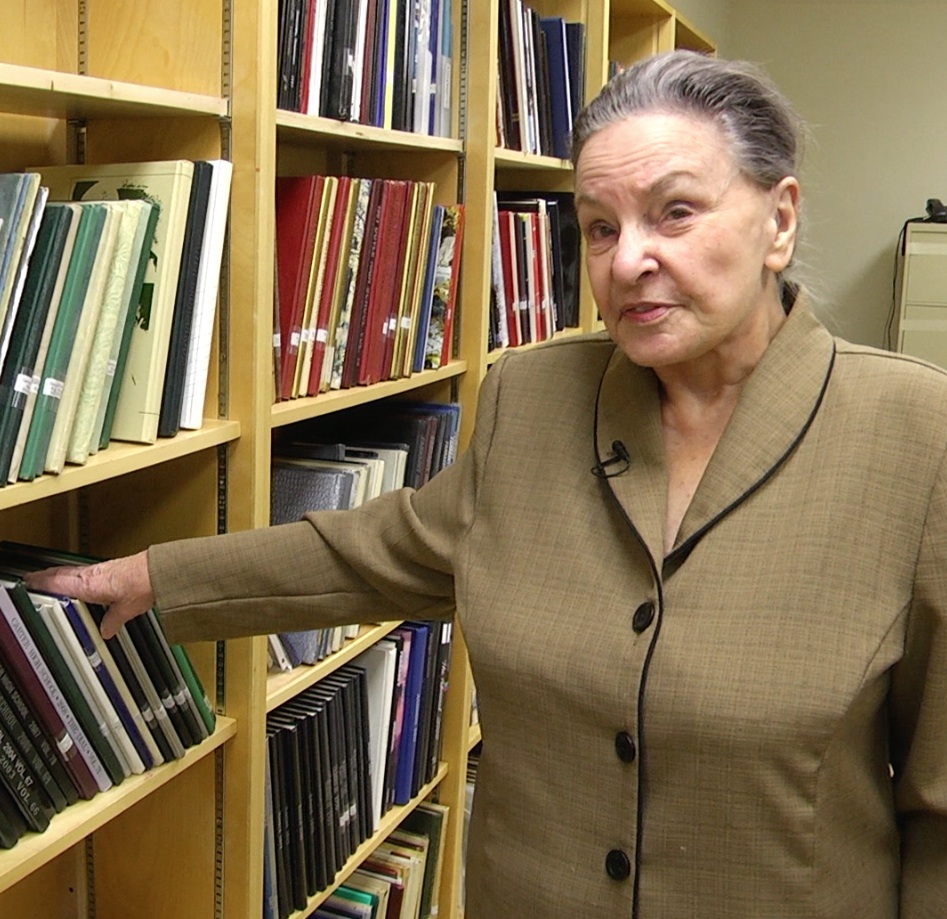 Benna Van Vurren, Executive Director of the Knox County Museum of Education, calls the annuals the "heart" of the museum.
As she walks down an aisle of the Knox County Museum of Education, Benna Van Vurren smiles and points to a collection of books she affectionately calls the museum's "heart."
"We have over 1,000," she says, referring to the collection of annuals.
If the annuals are its heart, Van Vurren is the museum's soul. The Executive Director is a former educator who led the group that opened the facility in 2006, but her love of history goes back much further.
"It's definitely a passion of mine," she says.
That passion was put to the test when Knox County resident Gigi Harvey inherited a family heirloom and wanted to share its story with the museum.
"What I have here is a cane," Harvey said, holding an engraved and embossed walking stick belonging to her great-great-grandfather, James C. Ford. "It was presented by the teachers of Knox County in 1896."
Ford was a lifelong public servant; a lawyer, a legislator, but at his core, an educator.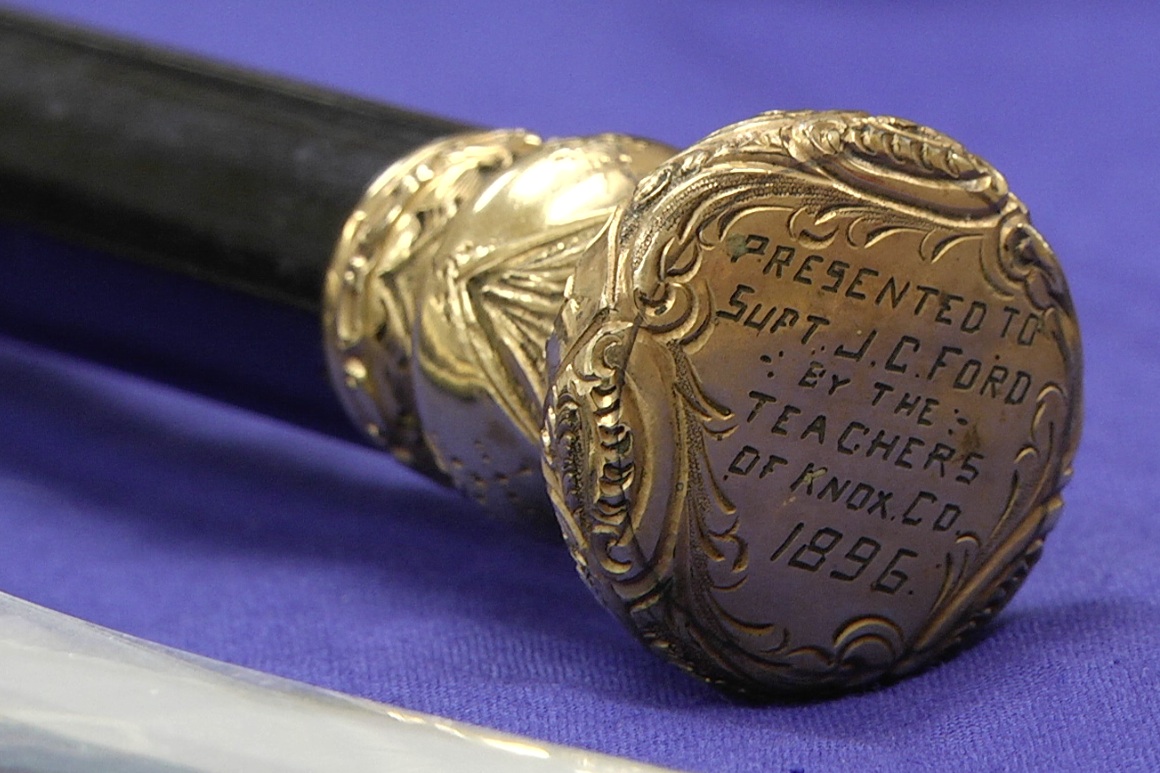 James C. Ford's cane, a gift from Knox County teachers in 1896.
"His early career was a schoolteacher, he later became superintendent of Knox County Schools from 1889 until 1897," said Peggy Sparks, Harvey's mother and Ford's great-granddaughter.
"When [Harvey] approached me…I didn't know anything about the superintendent," Van Vurren admitted.
Ford's cane will stay with family, but his story is the latest to find a home at the Museum of Education. A scrapbook filled with pictures, news clippings and family anecdotes preserves his story for future generations.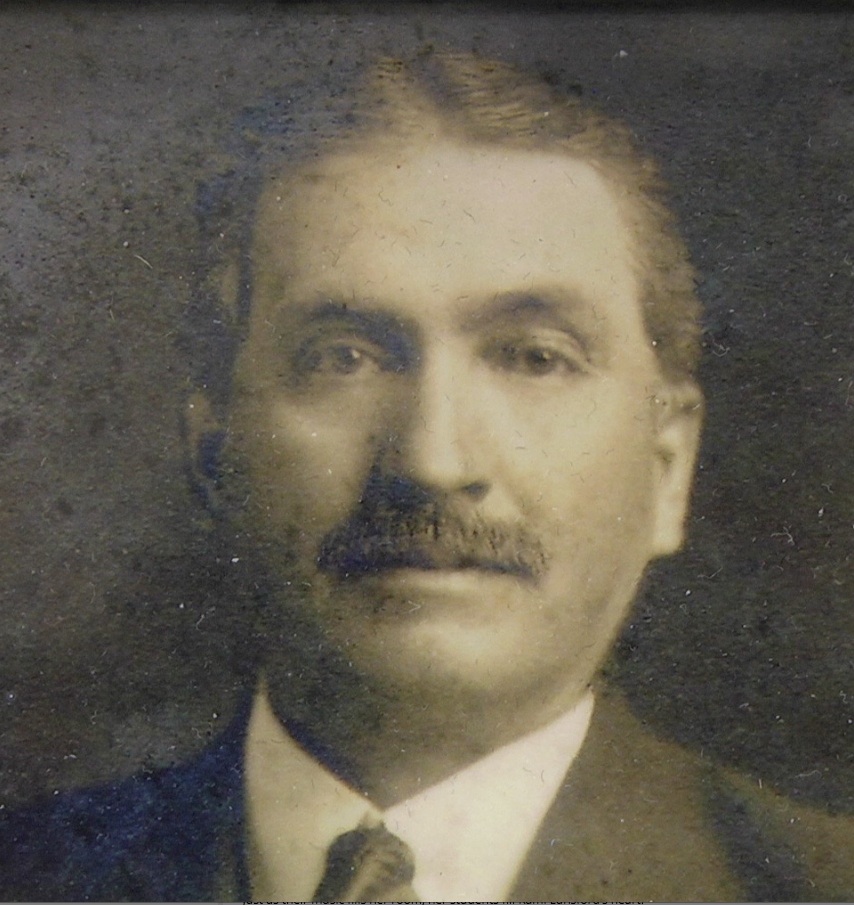 James C. Ford.
"We just want people to know the kind of life he lived," Sparks said. "I want him to inspire other people the way he inspired my family."
Ford's family's passion paints a bright future for those dedicated to preserving the past.
"Its like seeing your children develop the same interests that you have," Van Vurren said. "It makes you think, 'Maybe everyone will stop and think about how important yesterday was.'"