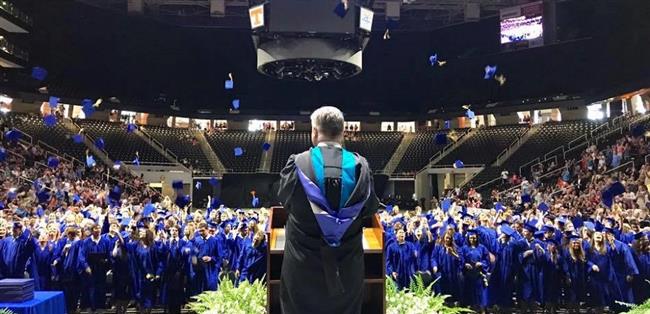 Important Dates

May 15, 2019 @ 3:00 p.m. $25 Grad fee paid and Graduation Contract Due

May 17, 2019 @ 9:45 a.m. Mandatory Commencement Practice (bring gown and decorated cap for approval)

May 18, 2019 @ 3:30 p.m. Arrive for Graduation (Graduation @ 4:30, Thompson Boling Arena)

"All required graduation credits, including credit recovery/Edgenuity, must be completed by May 15 at midnight in order to participate in the graduation ceremony on May 18."

Yearbooks will be distributed on Thursday May 2nd during fourth period. Please check the bulletin board outside Room 124, Mr. Venable's class, to confirm that you have ordered your yearbook.

We have only a few extra yearbooks to sale. Mrs. Daniel will take money for yearbooks from SENIORS ONLY on MONDAY, April 29th during fifth period. Any left will be sold to underclassmen on TUESDAY, April 30th during fifth period. Yearbooks will be distributed during fourth period on May 2nd and yearbook signing will be fifth period on the same day.

Cash only will be accepted and the cost of each yearbook is $90. Thank you.