#1 EMMA KNIGHT

#3 ALAINA HAMILTON

#4 AVA HAWK

#5 MIA HOLLOWAY

#8 ASHLEE FERGUSON

#9 CHANLEY NAGLE

#10 LARISSA WILLIAMS

#12 GRACIE WALTERS

#13 CHLOE SURLAS

#14 MORGAN FOLEY

#16 AVERY STRINGFIELD

#17 BRILEY CLOWERS

#18 LILY SWENSON

#19 EMMA JOHNSON

#20 MEGAN WINTERS

#21 KENNEDY CRATEAU

DANCE LINK

The mandatory parent meeting will be held Tuesday, March 12th at 7 pm following the 5th-grade parent visit. This meeting will be held in the library.

Mandatory cheer clinic dates will be March 26th and 27th from 3:45-6:00 in the HVMS gym.

Tryouts will take place on Friday, March 29th at 4:00 and will conclude when all applicants have tried out.

All paperwork will need to be turned in to Coach Auxier or Houser no later than March 25th at 2:45.

You can find a link to all paperwork below, or collect a packet from the HVMS front office.\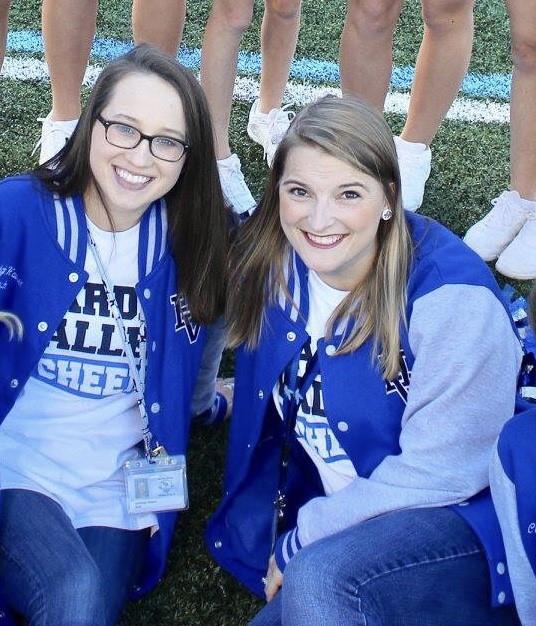 Phone:
Email:
Degrees and Certifications:
Coaches Houser and Auxier

♦Cheerleaders will exemplify the highest code of true sportsmanship by supporting the basketball teams in victory and defeat.

♦Cheerleaders will represent Hardin Valley in a manner of pride at all occasions.

♦The squad will show the highest degree of complete cheerleading skills by always striving to surpass our potential.