Welcome to Farragut High School Counseling!
School Counseling Information
Follow @FHSCounsDept


Welcome to Farragut High School Counseling!


11237 Kingsto

n Pike
Knoxville, TN 37934
Phone: 865-671-7111


Fax: 865-671-7198

The Counseling Office is open daily for students to stop by and talk to their counselor to discuss their academic plan, connect with scholarship and financial aid, address any social/emotional concerns and much more. Parents and students are welcome to contact their student's counselor to make an appointment!

Professional school counselors are certified/licensed educators with a master's degree or higher in school counseling, making them uniquely qualified to address the developmental needs of all students. School Counselors address students' academic, career, and social/emotional needs by designing, implementing, evaluating and enhancing a comprehensive school counseling program that promotes and helps maximize student success.

---
Want to finish your college essays this summer? The College Essay Guy is hosting a FREE college essay writing course for rising seniors! The course is online, and will discuss the following topics:

May 22nd, 9pm ET: How To Choose a Topic

May 28th, 9 pm ET: How To Structure the Essay

June 5th, 9pm ET: How to Plan and Finish the Rest of the Application + Supplemental Essays

Register HERE!

Congratulations to the FHS Top 5 Seniors who were recognized at the Knox News Sentinel Academic Achievers program last night!

---

Sigma Phi Epsilon is offering seven Balanced Man Scholarships for up to $1500 for male seniors who plan on attending The University of Tennessee Knoxville in the fall. Students can go to tnalpha.com/balanced-man-scholarship to apply or see Mrs. Bolinger for more information. Deadline to apply is June 9.

---

The Beta Theta Boule' Foundation of Knoxville is offering scholarships to underrepresented minority Knoxville area graduating seniors to attend college in the Fall. Applicants must have at least a 3.5 unweighted GPA. Deadline is Monday, April 16th. See Mrs. Bolinger for an application.

---

Advance Financial Foundation offers Education Scholarships to High School Seniors. Seniors must have at least a four year or two year college or university. Apply at af247.com/advancingeducation.

---

The Barney Thompson Scholarship is open to seniors from all Knox County high schools. There will be one scholarship awarded at each high school. Applications are available in the Counseling Office or can be downloaded at www.knoxschools.org/pie.

---

High school seniors who meet the academic requirements for TSAC's prestigious Ned McWherter Scholars Program have until February 15 to complete its application via the TSAC Student Portal (www.tn.gov/tsacstudentportal). Seniors must attend a university or college in Tennessee and have at least a 3.5gpa and a 29 on the ACT. The award is for $6,000 a year.

---

Congratulations to

Aidan Thomason

for being selected for the FHS Daughters of the American Revolution Good Citizen Award. Aidan was voted on by the faculty and staff for her commitment to dependability, citizenship, service, and patriotism. She completed a DAR national essay recently which will now go on to regional competition. She was also awarded a DAR Good Citizen pin to wear at graduation. Thank you for your commitment to your community Aidan!

Congratulations to Eric Wang for being selected as the FHS Jefferson Scholar nominee! Eric will now compete for a full ride scholarship to The University of Virginia.

Congratulations to Michelle He for being selected as the Morehead Cain nominee for FHS. Michelle will compete for a full ride scholarship to the University of North Carolina-Chapel Hill. Way to go Michelle!

---

Congratulations to the following students for recently being named as National Merit Semifinalists. These students scored in the top 1/2 of one percent of all students on the PSAT exam their junior year!

These students will now continue in the National Merit competiton to become Finalists.

This year FHS had FIFTEEN Seniors honored with this award which is an FHS record!

Congratulations to Alex Galindo for also being selected as a National Hispanic Scholar! Alex scored in the top five percent of all juniors who are Hispanic taking the PSAT.

---

Seniors:

Don't miss out on important updates regarding college information and scholarships from your FHS Counseling Office! Text @fhsmessage to (442) 333-4864 to get reminders for upcoming events.

9th-11th grade:

Don't miss out on important updates regarding college information, testing and events from your FHS Counseling Office! Text @farragut to (442) 333-4864 to get updated reminders.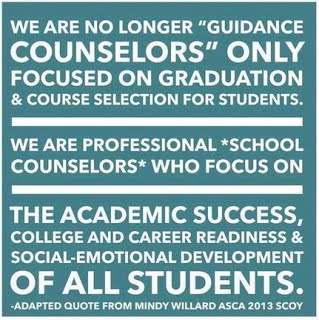 School Counselors
Rachel Bast

Counselor, Class of 2021

671-7111

Ashley Bennewitz

Counselor, Class of 2020

671-7111

Susan Bolinger

College and Career Counselor

671-7111

James Michel

Counselor, Class of 2019

671-7111

Andi Tenry

Senior Counselor, Class of 2018

Rising Freshman Counselor, Class of 2022

671-7111

Susan Davidson

Counseling Department Secretary

671-7111

Tracy Moore

Student Information System Secretary

671-7111