Welcome to Farragut High School Counseling!
Follow us on Twitter: @FHSCounsDept




Welcome to Farragut High School Counseling!


11237 Kingsto

n Pike
Knoxville, TN 37934
Phone: 865-671-7111


Fax: 865-671-7198

The Counseling Office is open daily for students to stop by and talk to their counselor to discuss their academic plan, connect with scholarship and financial aid, address any social/emotional concerns and much more. Parents and students are welcome to contact their student's counselor to make an appointment!

Professional school counselors are certified/licensed educators with a master's degree or higher in school counseling, making them uniquely qualified to address the developmental needs of all students. School Counselors address students' academic, career, and social/emotional needs by designing, implementing, evaluating and enhancing a comprehensive school counseling program that promotes and helps maximize student success.

---
9th-11th graders that would like to take the PSAT can now register online! Students should register at aptestservice.com/farragut. The PSAT will be given during school on Wednesday, October 24th. In addition to being a practice SAT, the PSAT serves as a qualifying test for the National Merit Scholarship Program. Based on their PSAT scores, the top 1% of juniors qualify to become National Merit Semifinalists who can go on to compete for scholarship money. See Mr. Michel for any questions about registration!

---

Applications for the Nicole Kalister scholarship are now available. Deadline for the application is 10/1 and should be returned to the FHS Education Foundation. Students should have a career interest in amusement parks. See Mrs. Bolinger with any questions!

Nicole Kalister Scholarship Application

---

Tennessee Promise applications are now open to seniors.

Student MUST apply before November 1st to be eligible for tuition at the statewide community colleges

. Go to tnpromise.gov to apply!

Also, a reminder that the FAFSA applications for the 2019-2020 school year for Federal Student Aid will be open on October 1st. This form must be filled out by seniors in order to qualify for the HOPE, TN Promise, and any other Federal or state program. Go to fafsa.gov to apply after October 1st.

---

Student-athletes who are top academic seniors and invested in their community are encouraged to apply for the Wendy's Heisman Scholarship program! Deadline to apply is October 17th, and students can apply at wendyshighschoolheisman.com.

---

Representatives from Harvard, Penn, Stanford, Georgetown and Duke will be at the Hotel Knoxville by Marriott on 501 East Hill Avenue to talk with interested students on Sunday, September 23rd at 7:00 p.m. The program is free and open to all grades. Register at exploringcollegeoptions.org.

---

Some universities have scholarships that allow only one or a few students to be nominated for their scholarship programs. Examples of such programs are Jefferson Scholars (University of Virginia), Park Scholars (NC State), Danforth Scholars (Washington University), Belk Scholars (Davidson College), Levine Scholars (UNC-Charlotte), Jenkins Scholarship (University of Miami), and Hay Scholarship (Hendrix). See Mrs. Bolinger for a nomination form if you are senior interested in being nominated for any of these programs. Deadline is Friday, September 14th.

---

UT-Chattanooga will be hosting a "Moc in a Minute program" on Tuesday, October 16th at Calhoun's on the River from 4:30pm-7:30 pm. Seniors can receive an on-the-spot admission decision with proper documents. Go to UTC.edu/MocMinute to register for the event.

---

The American Legion will be sponsoring a National Oratorical Contest featuring speeches on the US Constitution. If you are interested in participating in this program and earning up to $18,000 in scholarship money, please see Mrs. Bolinger in the Counseling Office by August 29th.

---

The US Youth Senate Exam will be given on Monday, August 27th at 7:30 am and 3:30 pm in the Counseling Office. See Mrs. Bolinger if you are interested in applying and taking the exam.

---

The following colleges are coming to FHS on August 29th:

University of Tennessee-Knoxville

Coastal Carolina

University of South Carolina

Students that would like to meet with representatives from these schools should sign up in NAVIANCE or in the FHS Counseling Office.

---

Need money for college?

The FHS Financial Aid Workshop will be held on Tuesday, August 28th from 6:30-8:00 pm in the FHS Auditorium.

All seniors and parents are encouraged to attend. Get information on applying for aid and earning scholarships!

---

Representatives from Brown University, Columbia University, Cornell University, Rice University and the University of Chicago will be in Knoxville on August 30th at the Knoxville Hilton on Church Street. The exploring educational excellence program is an information session for prospective students and their families and is free of charge. Go to www.exploringeducationalexcellence.com to register.

---

Want to finish your college essays this summer? The College Essay Guy is hosting a FREE college essay writing course for rising seniors! The course is online, and will discuss the following topics:

May 22nd, 9pm ET: How To Choose a Topic

May 28th, 9 pm ET: How To Structure the Essay

June 5th, 9pm ET: How to Plan and Finish the Rest of the Application + Supplemental Essays

Register HERE!

Seniors:

Don't miss out on important updates regarding college information and scholarships from your FHS Counseling Office! Text @fhsmessage to (442) 333-4864 to get reminders for upcoming events.

9th-11th grade:

Don't miss out on important updates regarding college information, testing and events from your FHS Counseling Office! Text @farragut to (442) 333-4864 to get updated reminders.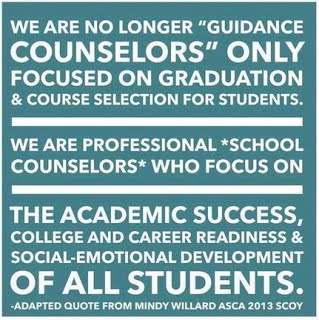 School Counselors
Rachel Bast

Sophomore Counselor, Class of 2021

671-7111

Ashley Bennewitz

Junior Counselor, Class of 2020

671-7111

Susan Bolinger

Director of College Counseling

671-7111

James Michel

Senior Counselor, Class of 2019

671-7111

Andi Tenry

Freshman Counselor, Class of 2022

671-7111

Erin Halcott

Registrar

671-7111

Tracy Moore

Student Information System Secretary

671-7111