Welcome to Farragut High School Counseling!
Follow us on Twitter: @FHSCounsDept




Welcome to Farragut High School Counseling!


11237 Kingsto

n Pike
Knoxville, TN 37934
Phone: (865)-966-9775


Fax: (865)-671-7198

The Counseling Office is open daily for students to stop by and talk to their counselor to discuss their academic plan, connect with scholarship and financial aid, address any social/emotional concerns and much more. Parents and students are welcome to contact their student's counselor to make an appointment!

Professional school counselors are certified/licensed educators with a master's degree or higher in school counseling, making them uniquely qualified to address the developmental needs of all students. School Counselors address students' academic, career, and social/emotional needs by designing, implementing, evaluating and enhancing a comprehensive school counseling program that promotes and helps maximize student success.

---
Summer Office Info:

The school will be open on Wednesdays throughout the summer from 9am-noon for new student enrollment information, transcript requests, and student withdrawals.

Tentative schedules will be released via ASPEN in late July. The schedule change window will open on July 15th. All requests must be submitted using the online form which can be found on the FHS Counseling website. Please note that changes may not be reflected until the first day of school, August 5th. All online requests must be submitted by 12:30 pm on August 1st.

Please click here for more summer information!

---

Please plan to join us at Summer Insanity on Monday, July 29th in the FHS gym. Students will be able to have school pictures taken and well as student IDs made. Please click here for more information about Summer Insanity!

Seniors: 12:00-12:30 p.m.

Juniors: 12:30-1:30 p.m.

Sophomores: 1:30-2:30 p.m.

Freshmen: 2:30-4:00 p.m. (Freshmen arrive at 2:15 to meet their mentors outside by the picnic tables)

---

Congratulations are in order for some of our outstanding students!

Congratulations to Rebecca Fisher for being names as the FHS nominee for the Optimist Club of Knoxville's Service to Humanity Award. Rebecca was chosen for her outstanding leadership and service to others! Rebecca will attend a honors ceremony for her award, sponsored by The Optimist Club at the Foundry.

Congratulations to Will Thorley for being nominated by the FHS staff and selected for the Samuel Frazier Chapter of the Daughters of the American Revolution Good Citizen Award. Because of this selection, Will now competes in the DAR essay contest and will be considered for regional competition. Will was selected for his dependability, service to others, patriotism, and leadership. Way to go, Will!

Congratulation to Inshira Bediako for being selected as a finalist for the United States Youth Senate Program. Inshira was selected based on her national exam scores, leadership, and service to others. Inshira will now interview this week for a chance to be named as one of two US youth senators from Tennessee. If selected, she will win a $10,000 scholarship and a paid week in Washington, DC this spring. Good luck, Inshira!

---

Congratulations to Farragut's 13 National Merit Semi-Finalists! These seniors are 13 out of only 16,000 seniors nationwide who are the top scorers on the PSAT. Farragut also had 15 students named as National Merit Commended Students this year. These students are in the top 34,000 students in the nation and are also recognized for their exceptional promise.

---

Tennessee Promise applications are now open to seniors.

Student MUST apply before November 1st to be eligible for tuition at the statewide community colleges

. Go to tnpromise.gov to apply!

Also, a reminder that the FAFSA applications for the 2019-2020 school year for Federal Student Aid will be open on October 1st. This form must be filled out by seniors in order to qualify for the HOPE, TN Promise, and any other Federal or state program. Go to fafsa.gov to apply after October 1st.

---

Seniors:

Don't miss out on important updates regarding college information and scholarships from your FHS Counseling Office! Text @ccdk2b to (442) 333-4864 .

9th-11th grade:

Don't miss out on important updates regarding college information, testing and events from your FHS Counseling Office! Text @farragut to (442) 333-4864 to get updated reminders.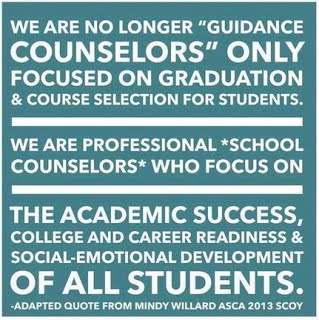 School Counselors
Rachel Bast

Sophomore Counselor, Class of 2021

(865) 966-9775

Ashley Bennewitz

Junior Counselor, Class of 2020

(865) 966-9775

James Michel

Senior Counselor, Class of 2019

(865) 966-9775

Andi Tenry

Freshman Counselor, Class of 2022

(865) 966-9775

Erin Halcott

Registrar

(865) 966-9775

Tracy Moore

Student Information System Secretary

(865) 966-9775