Welcome to Farragut High School Counseling!
School Counseling Information
Follow @FHSCounsDept


Welcome to Farragut High School Counseling!


11237 Kingsto

n Pike
Knoxville, TN 37934
Phone: 865-671-7111


Fax: 865-671-7198

The Counseling Office is open daily for students to stop by and talk to their counselor to discuss their academic plan, connect with scholarship and financial aid, address any social/emotional concerns and much more. Parents and students are welcome to contact their student's counselor to make an appointment!

Professional school counselors are certified/licensed educators with a master's degree or higher in school counseling, making them uniquely qualified to address the developmental needs of all students. School Counselors address students' academic, career, and social/emotional needs by designing, implementing, evaluating and enhancing a comprehensive school counseling program that promotes and helps maximize student success.

---
The Society of Women Engineers is having an event on Saturday, March 3rd called Tomorrow's Engineers Today (TET). This is an event for middle school and high school girls. At TET the students will have the opportunity to see interesting demonstrations, do fun experiments, and see what life might be like as an engineering student at UT. There is also a half day event for the parents! The event for the students is from 8:30-3:00 (lunch is provided). To register, go to the Tomorrow's Engineers Today website!

---

JUNIORS interested in Furman University with a 3.5 GPA and 29 ACT should see Mrs. Bolinger for a Furman Scholars nomination ($80,000 scholarship!). The deadline for nomination is April 1st.

---

Advance Financial Foundation offers Education Scholarships to High School Seniors. Seniors must have at least a four year or two year college or university. Apply at af247.com/advancingeducation.

---

The Barney Thompson Scholarship is open to seniors from all Knox County high schools. There will be one scholarship awarded at each high school. Applications are available in the Counseling Office or can be downloaded at www.knoxschools.org/pie.

---

Seniors! If you are considering a major in Accounting, will be attending a four-year college, and have at least a 3.0 GPA, you can apply for the $2,000 AICPA Foundation High School Scholarship. The deadline to apply is 3/1. Go to StartHereGoPlaces to apply.

---

Regions Bank is sponsoring a $5,000 scholarship for seniors in honor of Black History Month. The application includes a written 500 word essay on how an African-American has inspired you. Learn more at regions.com/ridingforward. Deadline to apply is Feb. 28.

---

Knox County Schools is hosting a career day on Thursday night, February 15th from 4-7 pm at the Knoxville Expo Center on Clinton Highway. Students can meet 100 employers and area colleges. Admission is free for all high school students!

---

High school seniors who meet the academic requirements for TSAC's prestigious Ned McWherter Scholars Program have until February 15 to complete its application via the TSAC Student Portal (www.tn.gov/tsacstudentportal). Seniors must attend a university or college in Tennessee and have at least a 3.5gpa and a 29 on the ACT. The award is for $6,000 a year.

---

Seniors and senior parents: If you still need to fill out the FAFSA, Sarah Davis from Pellissippi State will be at FHS to assist you on Wednesday, January 10th! Sign-up for a time in the FHS Counseling Office. Remember to remain eligible for the TN Promise or the HOPE Scholarship you must complete the FAFSA! Due to inclement weather, the deadline to submit the FAFSA and remain eligible for TN Promise has been extended to Friday, January 26th!!!

---

****Due to inclement weather and the closing of Knox County schools on Monday, January 8th, New Student Registration will be rescheduled for Tuesday, January 9th at 1:00 p.m. Registration will take place on the second floor in the Media Center. We look forward to meeting our new Admirals!****

---

PSAT scores are now available for students to view online! Students will need to create a Collegeboard account in order to view their PSAT scores. Hard copies will be available for students to pick up during all lunches in the Commons on Friday, 12/15.

---

Sweet Briar College's EXPLORE is a series of immersive pre-college, residential events for high school sophomore, junior and senior girls. Weekend events for various disciplines are offered in the fall and spring, and a weeklong for-credit engineering course is offered in the summer. The EXPLORE series offers high school girls opportunities to investigate different fields of study in a small-class setting. Register by Feb. 1 for highest priority as space is limited.

Upcoming Events: Explore... Weekends for High School Girls


Seniors: Applications for the PTA Scholarships are now available! Students should see Mrs. Bolinger or log in to your NAVIANCE account for information! The application deadline is January 18, 2018. Two different types of awards will be given and award amounts vary. Apply now!

---

The University of Georgia is now accepting applications for the 2018 VetCamp, which is scheduled for June 17-13. This program is offered to rising Juniors and Seniors to evaluate their skills and competitiveness as future veterinarians, provide mentorship and help them experience veterinary medicine as a career path. The application for VetCamp is now available at http://vet.uga.edu/academic/vetcamp. The deadline for all application materials is January 26, 2018. For more information contact vetcamp@uga.edu.

---

REGISTER NOW FOR AP EXAMS

!

The AP Testing registration window is now open for all fall AP classes. The exam fee is $94 per exam and registration is completed online. Exams will be given in May 2018. Students must bring in a medical release form to the FHS Counseling Office after registering online to complete their registration. Students should go to

www.aptestservice.com/farragut to register. The registration window for Fall AP classes will close on Friday, December 15th.

---

Schedule Change Requests for Spring Semester

The online schedule change requests for spring term classes will be open beginning Wednesday, November 1st. The final deadline for requesting a schedule change will be Tuesday, November 21st at 5:00 pm. No schedule change requests for spring term will be made after that date. Class space is limited, so please remember that schedule changes will only be made on a very limited basis and only if space is available.

To request a schedule change, please fill out the online form: http://goo.gl/forms/nsmlFbd3jm066bEs1

---

Congratulations to

Aidan Thomason

for being selected for the FHS Daughters of the American Revolution Good Citizen Award. Aidan was voted on by the faculty and staff for her commitment to dependability, citizenship, service, and patriotism. She completed a DAR national essay recently which will now go on to regional competition. She was also awarded a DAR Good Citizen pin to wear at graduation. Thank you for your commitment to your community Aidan!

Congratulations to Eric Wang for being selected as the FHS Jefferson Scholar nominee! Eric will now compete for a full ride scholarship to The University of Virginia.

Congratulations to Michelle He for being selected as the Morehead Cain nominee for FHS. Michelle will compete for a full ride scholarship to the University of North Carolina-Chapel Hill. Way to go Michelle!

---

Congratulations to the following students for recently being named as National Merit Semifinalists. These students scored in the top 1/2 of one percent of all students on the PSAT exam their junior year!

These students will now continue in the National Merit competiton to become Finalists.

This year FHS had FIFTEEN Seniors honored with this award which is an FHS record!

Congratulations to Alex Galindo for also being selected as a National Hispanic Scholar! Alex scored in the top five percent of all juniors who are Hispanic taking the PSAT.

---

The National Youth Science Camp is for two high school seniors from each state. It is sponsored by the National Science Foundation and features lectures and hands-on science seminars by leading scientists. The online student application will open up during the first week of September at http://apply.nysc.org.The deadline to appy is February 28, 2018.

---

Seniors:

Don't miss out on important updates regarding college information and scholarships from your FHS Counseling Office! Text @fhsmessage to (442) 333-4864 to get reminders for upcoming events.

9th-11th grade:

Don't miss out on important updates regarding college information, testing and events from your FHS Counseling Office! Text @farragut to (442) 333-4864 to get updated reminders.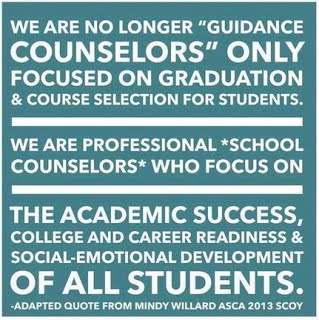 School Counselors
Rachel Bast

Freshman Counselor, Class of 2021

671-7111

Ashley Bennewitz

Sophomore Counselor, Class of 2020

671-7111

Susan Bolinger

College and Career Counselor

671-7111

James Michel

Junior Counselor, Class of 2019

671-7111

Andi Tenry

Senior Counselor, Class of 2018

671-7111

Susan Davidson

Counseling Department Secretary

671-7111

Tracy Moore

Student Information System Secretary

671-7111